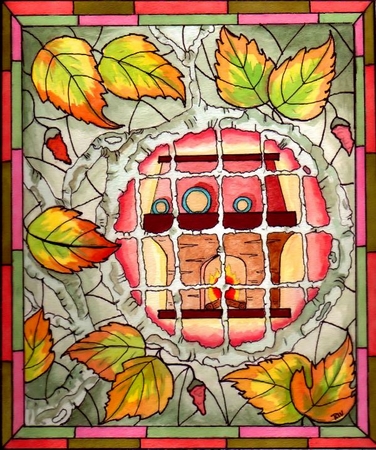 I Sit Beside the Fire and Think.
[copyright]Image Riv Res.
© Rabbit Ridge Art™.[/copyright]
Poetry of J.R.R. Tolkien
You and me – we know that land
And often have been there
In the long old days, old nursery days,
A dark child and a fair.
Was it down the paths of firelight dreams
In winter cold and white,
Or in the blue-spun twilit hours
Of little early tucked-up beds
In drowsy summer night,
That You and I got lost in Sleep
And met each other there –
Your dark hair on your white nightgown,
And mine was tangled fair?

You and Me
and the Cottage of Lost Play
Tolkien shared his love of language, tales and of verse. In LoTR every member of the Fellowship recites poems of love, loss, bravery or humorous tales. You don't need to be a scholar to enjoy poetry. Please feel free to share your favorites.
House Rules