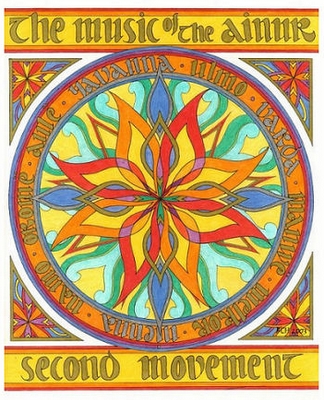 Music of the Ainur, Second Movement
© Becky Carter-Hitchen
Let's start at the very beginning...
The Silmarillion opens with Tolkien's great Creation Myth as the world is sung into being through 'the Great Music' of Eru (called Ilúvatar). The Ainur, Eru's first created beings, adorn His great theme with their own 'thoughts and devices' until Melkor, who has been given the greatest gifts of power and knowledge, begins a new theme of his own and discord comes into Creation.
Thus begins Tolkien's great sub-creation of Arda, its guardians the Valar and the toils and troubles of Middle-earth.
There is plenty to discuss here, so dust off your copies of the Sil, have a read and join in when you are ready!
As always, remember the House Rules