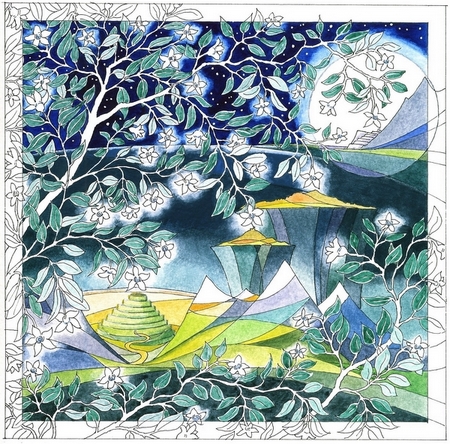 Telperion's Children
© Iolanthe
The Silmarillion
In the year of 1916, J.R.R.Tolkien's life was all but calm. Besides marrying the love of his life Edith, he fought in World War I. While at home the same year on medical leave he is notified two of his closest friends have been killed in the war. All this and he decides to start writing what becomes a most monumental task which he would continue to work on for 57 years till his death 1973.
What started as scribbles in a notebook labeled "
The Book of Lost Tales
" became the mythological seeds from which grew the
Lord of the Rings
elm, oak and ash.
It was Tolkien's son Christopher who took on the monumental task of collecting, deciphering and recording the tales in fragments or as whole stories into one collective volume called
The Silmarillion
. The tales start from the beginning of time when Eru first played with music to the end of the third age. It was published in 1977 four years after it's authors death.
This thread is for all discussions related to
The Silmarillion
. As always please be mindful of the
House Rules
.