History of
Galadriel and Celeborn
and of Amroth King of Lórien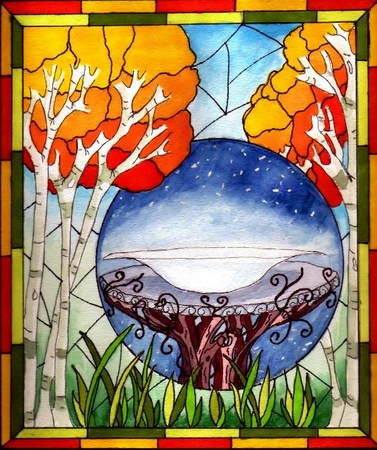 The Mirror of Galadriel
Image Riv Res.
[copyright]© Rabbit Ridge Art™[/copyright]
We're now moving on to what I think is one of the most interesting chapters in the Unfinished Tales. Christopher Tolkien starts off by telling us that:
There is no part of the history of Middle-earth more full of problems than the story of Galadriel and Celeborn, and it must be admitted that there are severe inconsistencies 'embedded in the traditions'; or, to look at the matter from another point of view, that the role and importance of Galadriel only emerged slowly, and that her story underwent continual refashionings.
The convoluted strands that Christopher Tolkien unpicks through snatches of Tolkien's writing are fascinating and along the way we learn more of Sauron's dealing with the elves, the tragic story of Amroth, and The Elessar, the great jewel with magic powers to renew.

There is a lot to discuss here so get reading and we'll start our discussions at the beginning of November. I suggest we discuss the sections in order and read through the Galadriel and Celeborn part first, then move on to the Amroth story.