The Line of Elros:
Kings of Numenor
from the founding of the city of Armenelos to the Downfall
A short chapter of Unfinished Tales, these seven pages or so, plus editorial notes, outline the dynasty of twenty-five kings and queens who ruled Numenor for its 3000 year history in the Second Age. (There is a terrific graphic family tree at another site that helps to make things clearer:
http://www.tuckborough.net/numenoreans.html
)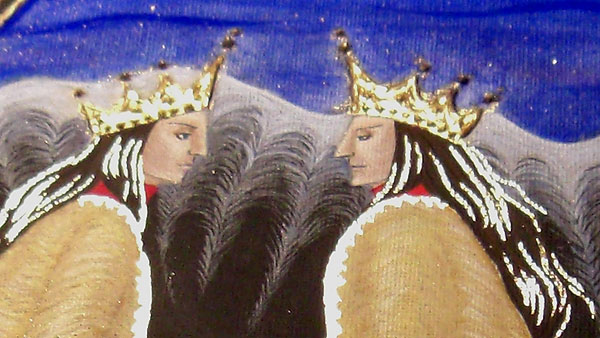 Elrond and Elros
(artist unknown)
A prime purpose of this chapter seems to have been linguistic: the Quenyan and Adunaic titles for the rulers show Our Author's signature inventiveness. Whether intended for publication or not, these pages also show the subcreative work that made Tolkien's world seem to be real history. And just as is the case with real history, this family tree has a few twists and turns! Fortunately so, since the main line is destroyed in the Downfall. Fortunately for Middle-earth, there is another line--one that ends in Rangers!