Unfinished Tales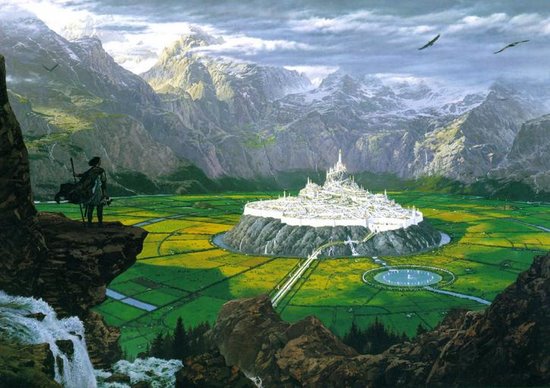 Tuor reaches the Hidden City of Gondolin
© Ted Nasmith
The Unfinished Tales of Numenor and Middle-earth (to give it it's full title) is a treasure trove for all Tolkien lovers. It's here we learn about the Numenoreans - the ancestors of Aragorn – and their great island civilization, the story of Tuor and how he came to Gondolin, who Gandalf really was and why he came to Middle-earth, what the Palantiri are, how Isildur lost the Ring… and so much more. All wonderful tales with excellent notes by Christopher Tolkien. Many tales are, of course, 'unfinished' but all add hugely to our knowledge of Middle-earth and its peoples.

My own favourite is Gandalf's convoluted account of how he came to choose Bilbo to go on his adventure:
'..you must begin at some point, with some one person. I dare say he was "chosen" and I was only chosen to chose him; but I picked out Bilbo.'
There is a lot to discuss and enough tantalising clues embedded in this book to keep us going for eons. As always, please remember our House Rules.