Uinen
Posts: 2339
Joined: Thu Aug 25, 2005 2:21 pm
Location: Washing my hair in the Sundering Sea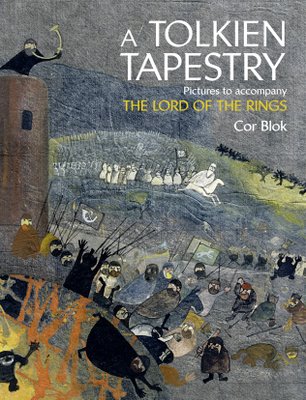 Beren's Tolkien Library site has an exciting update! His book about Cor Blok's work will be available in September and I've already pre-ordered it. It's called
A Tolkien Tapestry: Pictures to accompany The Lord of the Rings
and you can find out more about it at his site
here
.

From The Tolkien Library:
Readers will find Cor Blok's work refreshing, provocative, charming and wholly memorable – the bold and expressive style that he created stands as a unique achievement in the history of fantasy illustration. Rarely has an artist captured the essence of a writer's work in such singular fashion; the author himself agreed, and what higher accolade is there?
Now let the song begin! Let us sing together
Of sun, stars, moon and mist, rain and cloudy weather...
---
Iolanthe