Uinen
Posts: 2339
Joined: Thu Aug 25, 2005 2:21 pm
Location: Washing my hair in the Sundering Sea
I have a lovely gift from our good friend Fangorn - some new Cor Bloks to enjoy!
The Gate of Moria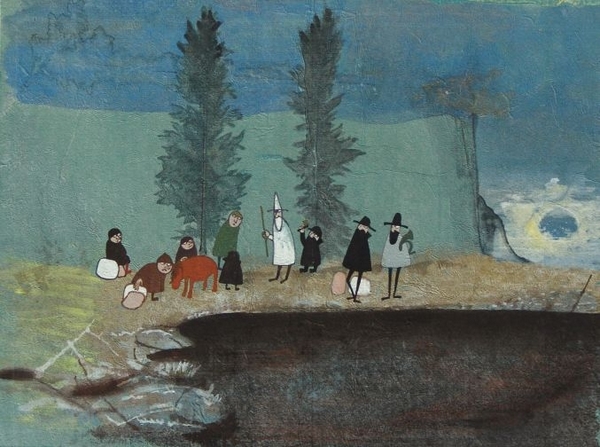 The Journey through Lorien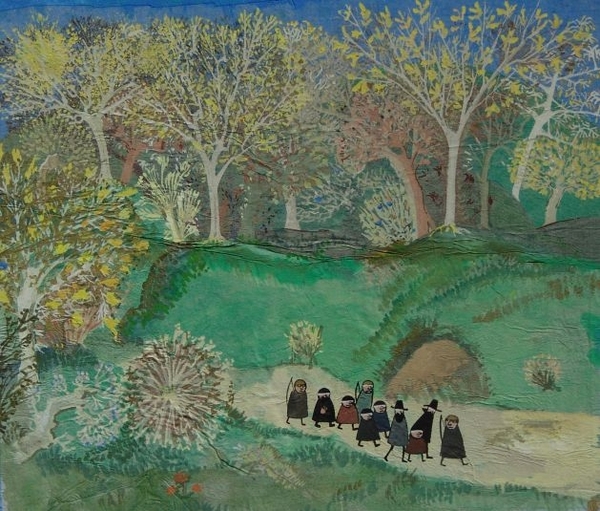 The Chamber of Records (?)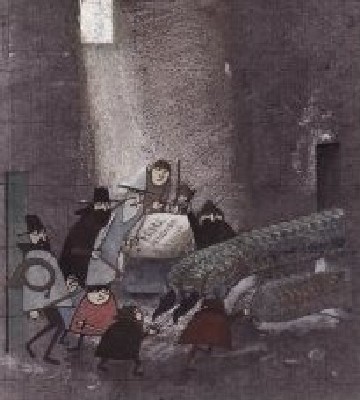 I've tried to enlarge this one so the quality has gone a bit pixilated. But I think it's clear enough to see the wonderful arm of the Troll reaching in.
And one we've see before, but this is a better scan:
The Battle of the Hornburg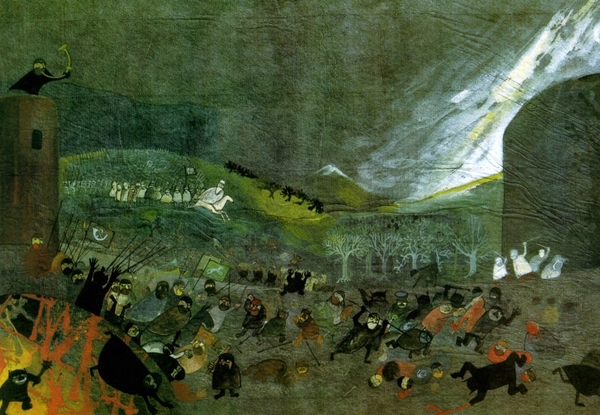 These make me long for an exhibition of Blok's scattered work, or (even better) a book with them all in. Don't you just love the Horn of Gondor....?
Now let the song begin! Let us sing together
Of sun, stars, moon and mist, rain and cloudy weather...
---
Iolanthe