Debating the Differences Between Tolkien and C.S. Lewis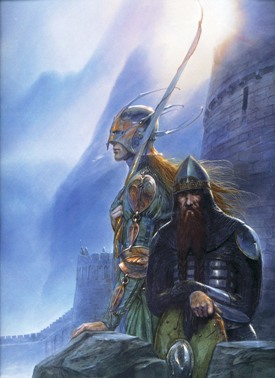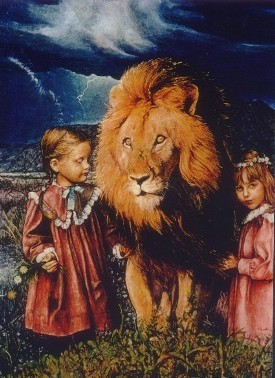 © Legolas and Gimli by John Howe & Aslan72 by Paula Novak
With the Narnia film debuting this December, I thought it might be fun, and a wee bit interesting for us to discuss (and compare) the Middle-earth classics of Tolkien, and the Narnia classics of Lewis. This comparison has been the topic of debate for a very long time...but not by us here at
MeJ
.
As with our premise here at
MeJ
, I am not looking for a debate over the differences in the films...but...in the differences in the written works of Tolkien and Lewis.
Differences in style.
Differences in intended audience.
Differenecs in storytelling technique.
Differences in purpose.
Differences in authors.
etc., etc., etc.
Let me begin by saying that Merry and I have been discussing it ever so briefly in private, and we both concur that
Narnia
is not
LOTR
. Why? What's the difference?
Thoughts?