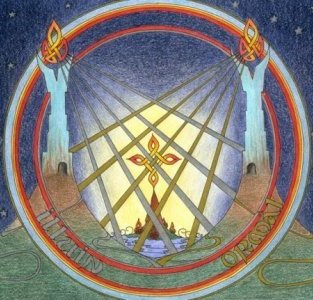 Becky Carter-Hitchen
Tolkien Trivia
This thread is designed for our members to have an on going trivia game. It's very simple someone starts with
one
trivia question. The person to successfully answer the question contributes another trivia for the membership. We ask one favor of those posting their question because there are those with various background knowledge of Middle-earth, we ask you also post the level of difficulty.
Level 1
is for beginners. This is for our members who may have read The Hobbit and/or LoTR
Level 2
is for the well versed. This level is for those that may have read the Hobbit, LoTR and or The Silmarillion
Level 3
is for the geeks among us. Members who have read just about any or all of Tolkien's Middle-earth writings
This is a wonderful way to sharpen your Tolkien knowledge and have fun at the same time. We encourage all Tolkien lovers from beginners to those versed in his work to participate.
House Rules
.