Why I Love Tolkien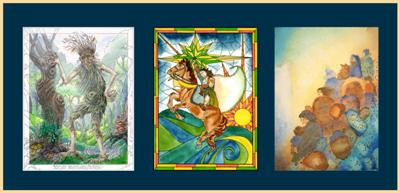 We all come back to Tolkien time after time and for different reasons. Why? Here is our effort to collect your thoughts on why Tolkien continues to have such a hold on so many people. What is it about his writings that holds us captive; stays in our daily thoughts; makes us love to read his tales over and over again?

Please take time to fill out the accompanying poll and if we haven't hit the nail on the head ... please post and tell us your thoughts on our shared Tolkien obsession.

What do YOU love Tolkien?
© Images: Iolanthe/marbretherese/Riv Res