Who Said It?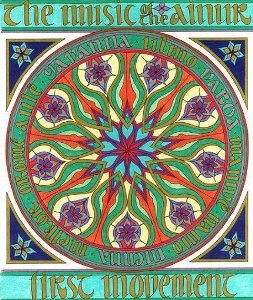 This game is quite easy and will test your memory. I spotted this game idea on The Council of Elrond and it seemed they were having a rollicking good time of it. You need to know this will be difficult if you are recalling a line from one of Peter Jackson's trilogy. So please, use your books and not the films.

We ask one favor of those posting their question because there are those with various background knowledge of Middle-earth, we ask you also post the level of difficulty.
Level 1
is for beginners. This is for our members who may have read The Hobbit and/or LoTR
Level 2
is for the well versed. This level is for those that may have read the Hobbit, LoTR and or The Silmarillion
Level 3
is for the geeks among us. Members who have read just about any or all of Tolkien's Middle-earth writings
I'm sure there is no need to remind you of our wonderfully crafted House Rules.
First Question to start us off.

Who said the words in my signature?