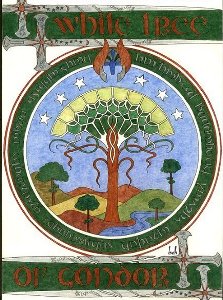 Becky Carter-Hitchin
The New Shadow
Sometime during the 1950s, it is documented that J.R.R.Tolkien began work on a sequel to his classic
The Lord of the Rings
. It appears the Tolkien thought this new endeavor was "
not worth doing
" and indeed set the project aside after only a short beginning, never to pick it up again, leaving us to wonder what might have been.
This thread is for discussion and speculation related to Tolkien's aborted attempt at writing this sequel to
The Lord of the Rings
based on notes found in Christopher Tolkien's
The Peoples of Middle-earth
. As always please be mindful of the
House Rules
.