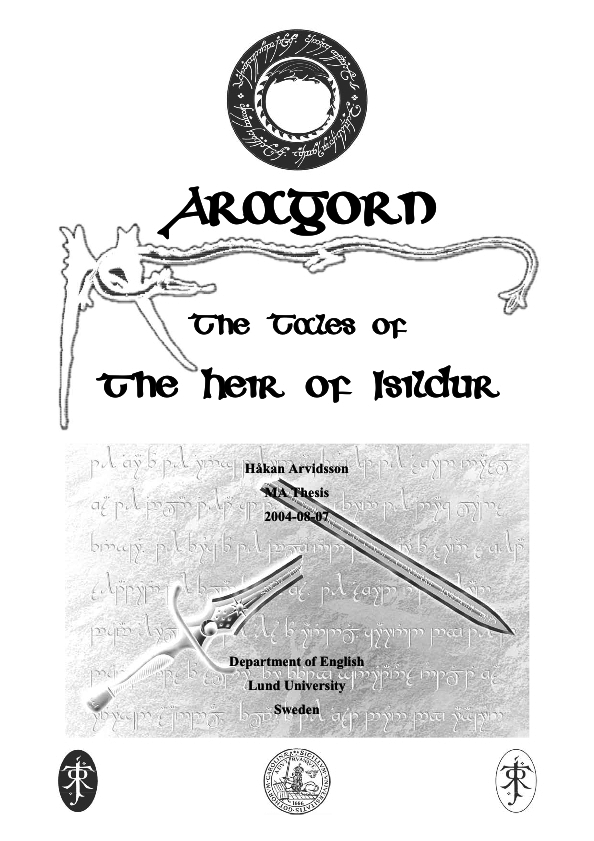 © Per Håkan Arvidsson: Used by Permission
The Tales of the Heir of Isildur
My sincere apologies to all for taking so long to post Per Håkan Arvidsson's

COMPLETE

MA Thesis. I believe this will answer many of your questions that stemmed from his previous drafts, and will renew a spirited discussion.



Because of the size, we have uploaded the entire thesis paper for you in a

pdf/zip

file.

PLEASE DO NOT HOTLINK.

Left click and save to your computer.






Aragorn: Tales of the Heir of Isildur, by Per Håkan Arvidsson




Thoughts?
© Per Håkan Arvidsson: Used by Permission