Farewell to Lórien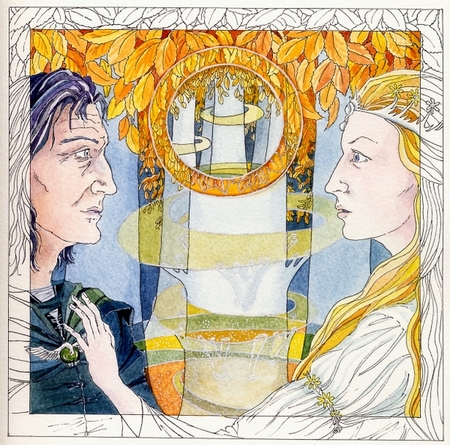 Lothlorien
© Iolanthe
The remaining Fellowship moves on in their quest.

This is a short chapter, but one full of symbolism, for it is here that the Lady Galadriel bestows the precious gifts on the members of the Fellowship. Foreboding is also on the wind, for even as they leave the wondrous realm of the Elves, the Fellowship senses they are being followed.

Gotta LOVE that Tolkien!