The Bridge of Khazad-dûm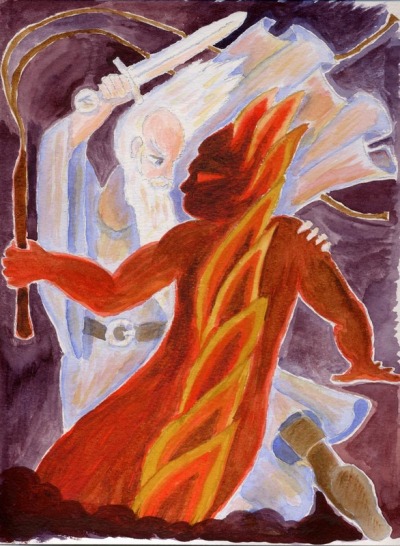 Gandalf and the Balrog
© marbretherese
'BALIN SON OF FUNDIN
LORD OF MORIA'

The words found on Balin's tomb only make the company feel less welcomed in this dark and foreboding place. In Moria they face orcs, cave trolls most dangerous fow... a Balrog. The Balrog is probably as old if not older than Gandalf himself. Spawn of Morgoth from the first age but just as dangerous as the day he was created.

Let us discuss Balrogs, the near misses for the company and what it meant to survive the dark of Moria.