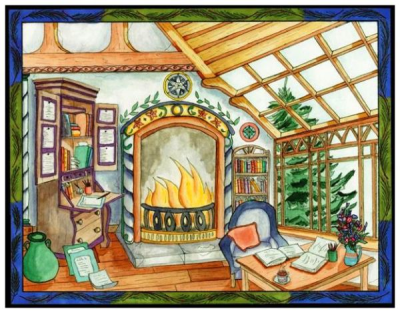 Bilbo's Poets Corner: The Hall of Fire
© Riv Res
The Prologue
If we are going to discuss
The Lord of the Rings
chapter by chapter, then the most appropriate place to start is with the
Prologue
. Tolkien crams every page of his books with incredible back story and detail, and any fan knows that this is especially true of his prologues and appendices. If you miss a word, there will always be some mystery that will remain hinden from view unnecessarily.
So let's set the stage for our discussion of
LOTR
. What are the major messages and themes that establish the setting and tone for this masterpiece? As always, please remember the
House Rules
.
Let's begin, shall we?