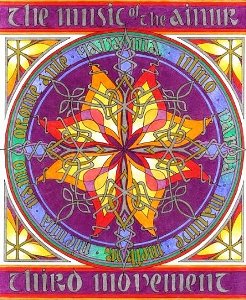 Becky Carter-Hitchin
Tolkien's Letters
By turns thoughtful, impish, scholarly, impassioned, playful, vigorous, and gentle, Tolkien poured his heart and mind into a great stream of letters to intimate friends and unknown admirers all over the world. From this collection one sees a mind of immense complexity and many layers—artistic, religious, charmingly eccentric, sentimental, and ultimately brilliant.
This description from the back cover of
The Letters of J. R. R. Tolkien
, edited by Tolkien biographer Humphrey Carpenter with the assistance of Christopher Tolkien, only hints at the delights to be found in the Professor's letters. From the business letters to publishers Allen & Unwin from the 1930s, to the touching and revealing cover letters for draft chapters from
The Lord of the Rings
sent to his son, Christopher, who was serving in World War II in the 1940s, to the first responses to fan letters and questions from readers and friends in the 1950s and 60s, to his final reflections in the 1970s, Tolkien's letters are fascinating reading for a beginning Tolkien scholar. The elaborate index is also incredibly helpful in locating Tolkien's thoughts on many topics.
Here is one of my favorites, Letter 345, which reveals some of the many sides to our author's complex personality:
30 November 1972
Merton College, Oxford

Dear Mrs. Thurston,

Thank you for your letter. Personally I am rather against giving strictly human and noble names to animals; and in any case Elrond and Glorfindel seem unsuitable characters, for their names which meant (1) 'The vault of stars' and (2) 'Golden hair' seem inapt. I recently played with the notion of using the word for bull I gave you, which introduced in the form of -mund gives a fairly familiar sound (as in Edmund, Sigismund, etc.), and adding a few Elvish prefixes, producing names like Aramund ('Kingly bull'), Tarmund ('Noble bull'), Rasmund ('Horned bull'), Turcomund ('Chief of bulls'), etc. I wonder what you think of these?

Arwen was not an elf, but one of the half-elven who abandoned her elvish rights. Galadriel ('Glittering garland') is the chief elvish woman mentioned in The Lord of the Rings; her daughter was Celebrian ('Silver queen'). There was also Nimrodel. But I shouldn't really like these names to be given to heifers or cows. If you care for the Aramund type, I could invent a few female names. But though it is made on classical models rather than elvish, wouldn't the name of Farmer Giles' favourite cow—Galathea (in Farmer Giles of Ham)—be useful? which as it stands might be interpreted 'Goddess of milk'.

Yours sincerely,

J. R. R. Tolkien.
This is the place to discuss Tolkien's letters after, of course, having reviewed the
House Rules
for such discussion.