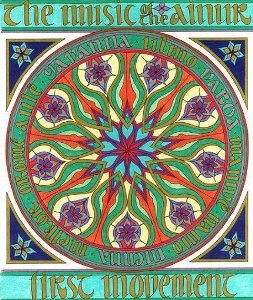 Becky Carter-Hitchin
Tolkien Biographies and Biographers
Professor Tolkien undoubtedly would have thought that it was exceedingly strange that anyone would have wanted to write his biography, since he thought of his life as utterly ordinary and unremarkable. Most of his adult days were spent grading student papers, tending to mundane domestic duties, and sneaking a few precious hours away in his garage study to write a few more pages of his long sequel to
The Hobbit
.
All of this is true. It is also true that he was born in South Africa, orphaned as a child and reared under the guardianship of a Catholic priest, fell in love with the only woman in his life at the age of seventeen, fought in the Battle of the Somme, was a cornerstone of a literary circle called The Inklings, and found by the end of his life that he was, by some accounts, the most celebrated author of the twentieth century.
Who was this ordinary man with this extraordinarily creative imagination? Several biographies try to help us find out. Notable among these is the 1977 Humphrey Carpenter volume,
J. R. R. Tolkien: A Biography
, which is the account approved by the Tolkien family. Carpenter also published an account of the Inklings in 1978. There have been other biographies, but some of them tend to suffer a bit from lack of access to the Tolkien family for interviews and letters.
However, the more recent
Tolkien and the Great War
, by journalist John Garth, has brought new excitement to Tolkien studies. Garth matches the history and written accounts of World War I with Tolkien's activities during the war, as well as compares poems and prose from recognized World War I writers to passages in Tolkien's legendarium to form a stunning argument for the 'realism' of those works:
What he would have written had he not been 'pitched into it all' is difficult to imagine. The war imposed urgency and gravity, took him through terror, sorrow, and unexpected joy, and reinvented the real world in a strange, extreme form. Without the war, it is arguable whether his fictions would have focused on a conflict between good and evil; or if they had, whether good and evil would have taken a similar shape. The same may be said for his thoughts on death and immortality, dyscatastrophe and eucatastrophe, enchantment and irony, the significance of fairy story, the importance of ordinary people in events of historic magnitude, and, crucially, the relationship between language and mythology. If we were lucky enough now to survey a twentieth century in which there had been no Great War, we might know of a minor craftsman in the tradition of William Morris called J. R. R. Tolkien; or we might know him only as a brilliant academic. Middle-earth, I suspect, looks so engagingly familiar to us, and speaks to us so eloquently, because it was born with the modern world and marked by the same terrible birth pangs.
So, who was Tolkien, the man? Here is the place to discuss Tolkien's life and the biographical accounts of it, always, of course, respecting the
House Rules
for such discussions.