The Hero with a Thousand Faces Discussion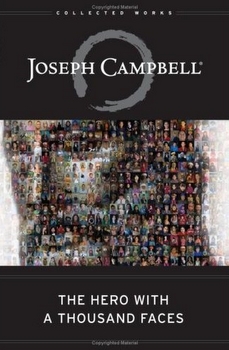 © New World Library
The Hero with a Thousand Faces
is a hugely influential book, written in 1949 by Joseph Campbell. It's a fascinating and challenging study of the Hero Myth in world mythology and what it means for everybody – men and women – today. This is a book that is not about the differences between world myths but about their similarities, as Campbell digs for 'the basic truths by which man has lived throughout the millenniums of his residence on the planet' [
Campbell
].
We know that Tolkien had an interest in Campbell's work. In our discussions about Tolkien's heroes, the Hero Archetype in its various forms and Campbell's insights have come up many times. Many of us have either read the book or are about to do so to enhance our understanding of the mythological background against which Tolkien's hero's stand. No one, I believe, has produced a wider group of heroes than Tolkien. Aragorn, the King in Waiting, Tuor and his belief in his destiny, Turin and his Fate, gentle Faramir and fiery Boromir, Bilbo, Frodo and Sam proving that even the smallest person can change the course of history. There is a hero in Tolkien for every kind of traveller and for every kind of journey.
We plan to start discussing the book in mid July, giving ourselves a month to start reading. I hope many of you will join in!
It would not be too much to say that myth is the secret opening through which the inexhaustible energies of the cosmos pour into human cultural manifestation. Religions, philosophies, arts, the social forms of primitive and historic man, prime discoveries in science and technology, the very dreams that blister sleep, boil up from the basic, magic ring of myth.

Joseph Campbell: The Hero with a Thousand Faces.